Zmobile, electronic top-up in full speed
[2011-09-01]
Zmobile is the youngest and very fast growing MVNO in Kosovo. Their offer is branded with simplicity and excellently shaped for their market. Simplicity and convenience is what they seek for their users too when it comes to provide the best prepaid top-up service.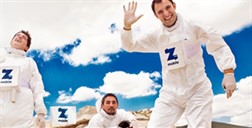 With Xrecharge from Applicon Zmobile gains flexibility and perfect selection of all different sales channels for prepaid top-up. Versatile distribution management options open new ideas for their eco-system and enable new incentive schemes for all the participants. End to end solution with web based POS terminals help growing the number of outlets with a modest investment.
We are very happy to have Zmobile in our reference list. Their team, made of energetic and out of the box thinking young professionals, helped us deliver this project in a record time and with great joy and we are looking forward to take part in their exciting journey.