Voucher management system for closed and open loop vouchers, for recharging, payment, loyalty, gifts and incentives. Includes order management and Merchant (API) management.

Xvoucher is a system that supports the life cycle of the Internet monetary voucher: creation, generation, housekeeping, distribution, selling, activation and payment.
Internet monetary voucher can be used for various payments: web shops, application stores, web services, etc. It is an alternative to credit card payments.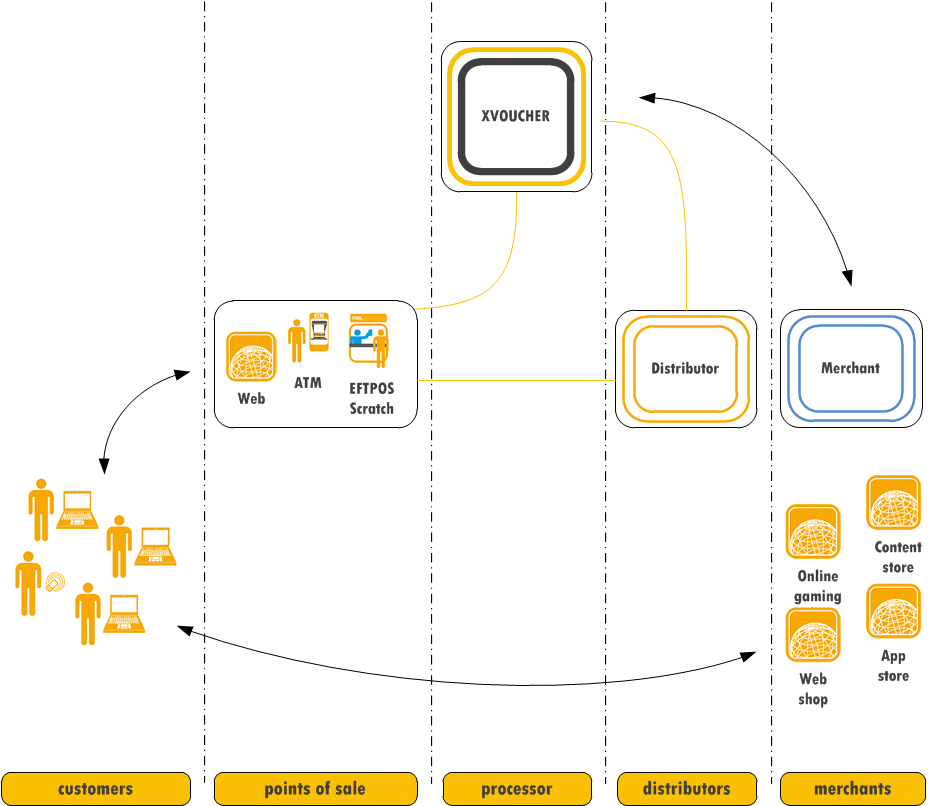 Xvoucher is used to manage user accounts, merchant accounts and the account of the Internet monetary voucher distributor
Xvoucher supports electronic distribution of the Internet monetary vouchers through ATM and POS terminal networks or via Web selling.
Challenges
Expand potential web shopping users
Create safer and easier web shopping environment
Increase trust level of users for web shopping
Key benefits
Unparalleled suite of features in web voucher shopping business
Rich in features, yet easy to use and setup
Fast deployment
Low CAPEX and OPEX
Fast ROI
Global availability and support through Applicon partner network
Conforms with relevant standards – no dead ends
Agile role out capabilities