Voucher management system for recharging payment, loyalties, gifts and incentives. Lean voucher life-cycle management and business process support.
Xvoms is a high-performance environment agnostic and robust voucher management system which provides support for a complete voucher lifecycle management, from vouchers generation, vouchers delivery to the printing company, or to the system for electronic voucher distribution. It also provides voucher activation on a subscriber request. It includes flexible loyalty and campaign management possibilities that service providers can use to effectively execute their marketing activities through gifts, promotions and incentives.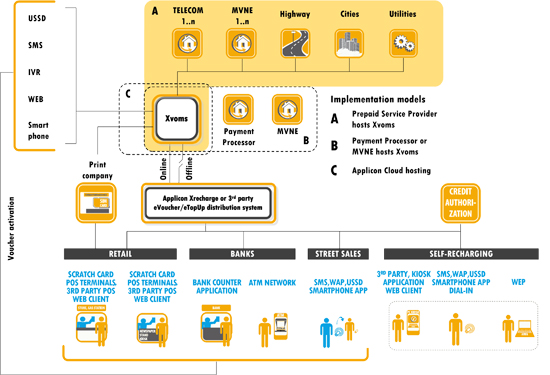 The application provides an off the shelf analytics suite with great flexibility.