BPOS cuts top-up cost
[2011-08-20]
Our brand new solution for EFT POS channel for Xrecharge is based on the BPOS terminals. BPOS constitute the new generation of terminal on-line technology with a very simple "browser type" OS which allows to maintain 100% of the business transactions on the server side.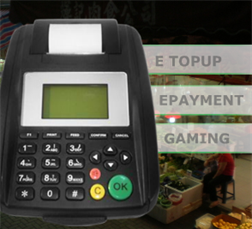 Thanks to BPOS terminal we are now capable to offer a much cheaper alternative to our mature, yet very popular solution based on Ingenico terminals both run by TELIUM and UNICAPT. BPOS terminals do not require terminal application and it solves great deal of the application cost issue and remote software downloading issue.
During our first project together BPOS vendor PDS has proved their excellent partnership, reliability and flexibility, we are happy to have them in our portfolio, and looking forward to develop new joint businesses.