Applicon at Management World Americas 2012, 4-6 December 2012
[2012-07-27]
The information age is rewriting the rules on partnerships, vertical roles and customer expectations. Understanding the impact on your business is critical to your future success.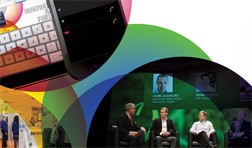 Management World Americas 2012 packs essential case studies, unique insights, inspiration and new connections into an essential 3-day conference that gives you the tools to succeed in the digital world.
Some of the hot topics we are eager to discuss on the conference
Digital and M2M Service Enablement
Big Data Analytics
Customer Experience Management
IT and Cloud Agility
Cyber Security
Ensure your meet Applicon by contacting us before the conference.