Absolutely, let us meet again! - ePay Arena 2011
[2011-05-10]
Stay up to date with the latest electronic payment news, info, mingling and rumors from the SEE region and join us at ePay Arena 2011. The biggest names in the industry, operators, financial institutions, alternative processors, all together for this central event in Zagreb, on 24th May, at The Regent Hotel.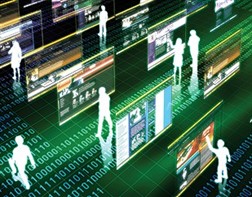 The main reason for Applicon to sponsor this conference is because it gives enough room to talk about the services yet to come on the market. New vs. old, alternative vs. traditional. We are delighted to participate in the panel about the future of payment accompanied with some of the newest and brightest regional e-pay trendsetters.
For a more extended chit-chat we shall make ourselves available the whole day at the conference premises with our stand. These days we are especially eager to discuss our newest solution Xvoucher, but we can't stop admiring all other topics from the amazing world of payment.
For more info please visit the Infoarena pages.